If there's one thing chef Benjamin "BJ" Dennis wants people to know, it's that Gullah Geechee cuisine — the fun-to-say, easy-to-overlook traditional cooking of the American South — is not the same as soul food. "Gullah cuisine is seasonal, and is pulled from the land and the sea at a very specific time of year," he says, via phone, while driving in his home of Charleston, South Carolina. "And it is not mushy."
He's referring to the platters of stewed vegetables that have long defined the cooking tradition of African Americans in the South, broadly defined as "soul food" and found today not in just the South, but in every major city including Chicago, Los Angeles and New York City. While Dennis certainly doesn't discount the deliciousness of iconic dishes like fried chicken and sweet potato pie, as a chef and caterer he's more interested in the traditions brought to America from West Africa — from specific ways of cultivating the land to using products like benne seeds, sorghum and millet instead of rice. "It's more than just fried fish and chicken." Check out the latest episode of Foodways below for intel on Charleston's hidden culinary scene, and read on for nine essential things to know about Gullah cuisine:
​
Who exactly are the Gullahs? 
The Gullahs are direct descendants of West African slaves, establishing communities primarily in rural and isolated parts of the Lowcountry — though technically the boundaries extend from Wilmington, North Carolina, to Jacksonville, Florida. Due to the isolation, the communities preserved many aspects of their African forefathers, including linguistic and cultural heritage and food customs. Their language is related to English-based Creole, but also maintains many African cognates.
Gullah cuisine has not migrated — nor will it.
"You're not going to get oyster rice in New York City or Chicago," says Dennis. When asked whether one could find Gullah outside of Charleston, he was firm to point out that Lowcountry oysters taste, well, different than the ones pulled from the waters of Long Island. 
Traditional Gullah restaurants are dying out.
When I ask Dennis to name a couple of favorite Gullah restaurants in Charleston, he pauses. "You know, it's hard to find them, and most of the food is being made in the households." Due to economics and changing tastes, he explains, restaurants tend to serve more traditional soul food, with a couple Gullah dishes sprinkled in. He does like to visit Buckshot's in McClellanville, South Carolina, or family-style seafood restaurants that might have a special of conch stew. He also calls out Bertha's Kitchen in North Charleston — where, among soul-food classics like mac 'n' cheese and cornbread, you'll find a pot of perloo, a slow-cooked and flavorful meat-and-rice stew similar to jambalaya. But in general, it's very difficult to find Gullah cuisine being specifically prepared for the mainstream.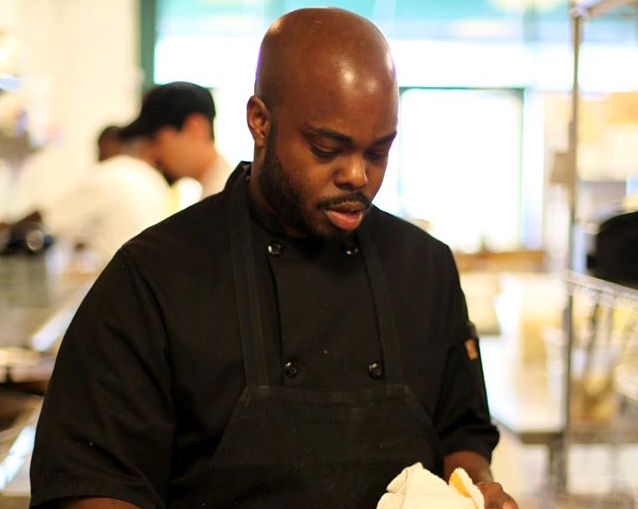 Chef BJ Dennis
No, Gullah vegetables are not overcooked!
A stereotypical image of Southern food is beans and greens that have been stewed down and overcooked. While Dennis contends that Gullah cuisine does use braising, the vegetables are intended to speak for themselves. Vegetables made in the Gullah tradition are creamy and tender; the collards have texture and "there was no mushy limas in our household growing up," he says. "It's bringing back the way to eat vegetables." Dennis calls greens "fundamental" to the cuisine, and he often finds dishes made with mustard, rutabaga and collard greens.
There's diversity with the grains.
Rice is very important to the Gullah people, with shrimp and red rice, sautéed with garlic and onion, a household staple. "It's so simple, but so flavorful," says Dennis of the dish made with butter, bacon grease or canola oil. While rice is important, it's not the only grain in town; in fact, many households use millet instead.
Okra is supremely important. 
Okra soup is the gumbo of the Gullah people. But unlike the gumbo of New Orleans, which uses a roux base, this one uses a tomato base and can be prepared vegetarian, or with beef or pork shank or ham hock. "There are probably 100 different ways of making okra soup," says Dennis. But why okra, that crunchy, though sometimes slimy, staple of the South? "It's the one vegetable in Charleston that thrives. It loves growing in the heat, and came with us from Africa."
What is "soup bunch"?
Soup bunch is typically prepared in winter and originates from a period in which cooks would venture into the fields and gather whatever root vegetables were available, including collard greens, red and green cabbage, turnips, rutabaga, hot peppers, garlic, ginger and onion. These findings are packed into a bunch and cooked down with broth. "It's your vegetable soup," says Dennis.
Oysters and grits are key.
While many consider shrimp the best seafood to pair with creamy, stone-ground grits, the Gullahs are famous for gently stewing oysters in liquor with bacon, onions and bell peppers, and cooking just long enough for the oyster to be warmed through. There's also a Gullah version of shrimp étouffée made with a brown gravy.
Desserts such as peanut cake and monkey bread are not to be missed. 
A peanut cake is more of a cookie than a cake and, exotic as it sounds, monkey bread is actually a sweet bread made with molasses and coconut. Both are fine ways to close any Gullah feast.   https://www.zagat.com/b/9-things-to-know-about-gullah-geechee-cuisine